PUT YOUR CONGRESS IN THE HANDS OF THE EXPERTS
At Kenes, we're passionate about delivering superior, world-class conferences. We believe that every individual congress experience counts. That's why we proactively manage your conference from start to finish. With all the logistical, financial and creative focus you need, we can cost effectively manage and coordinate your conference with outstanding service and passion. Trust your congress with the experts.
"
May I express my warmest sympathy and thanks to all of You for making ESRA 2017 in Lugano one of the best ESRA meetings we ever had!
"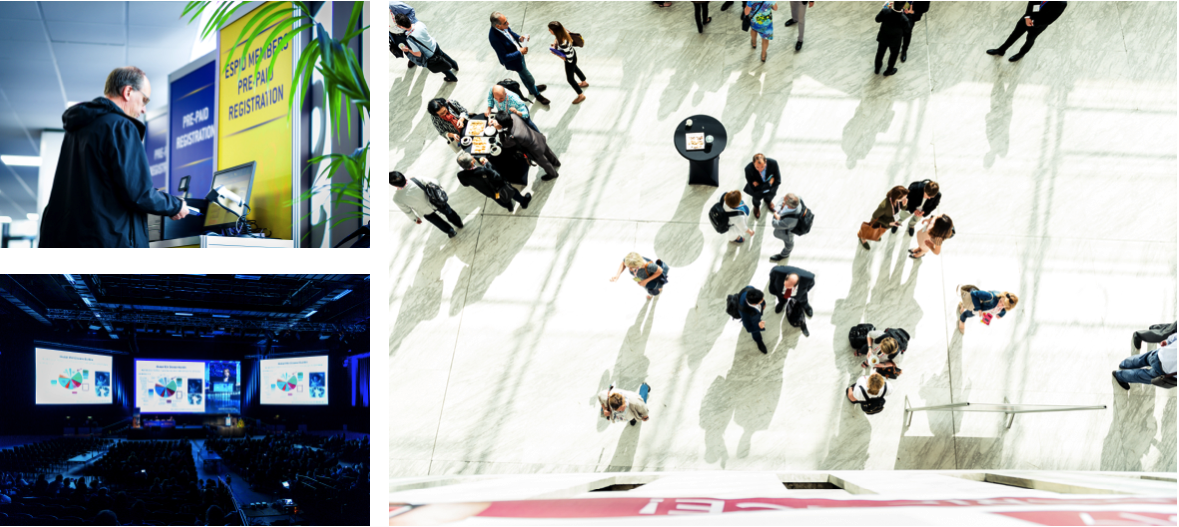 MANAGE YOUR CONGRESS WITH MAXIMUM EFFICIENCY
CONGRESS PLANNING
Passion & Expertise
At Kenes Group, we're passionate about delivering superior, world-class conferences. This is what we have been doing for the past five decades and our experience is unparalleled.
Provider of Choice
We strive for continued investment in new technology and expert team of professionals that have made Kenes Group the provider of choice for clients around the globe. Kenes Group is your partner and advisor for the entire life-cycle of your congress to ensure that your event meets its objectives, and is both profitable and memorable. See below what we can do for you.
DESTINATION & ONSITE
Location, Location, Location
The location of your conference is one of the most important decisions you will make in the planning process. With 29 offices around the globe, Kenes Group will help you determine the location and venue that best suits your organisation's needs.
Onsite Delivery & Excellence
Once you are there, our local expertise and professional staff will manage each and every detail to perfection, as on-site is where Kenes Group shines.
INNOVATIVE TECHNOLOGY
Pioneer with Technology
A pioneer in innovative technology solutions, Kenes Group anticipates the next big thing and delivers it to your event. Our objective is clear – to enhance the participant experience.
Solutions to Surpass Your Needs
Kenes Group solutions include – dedicated congress websites, intuitive online registration and abstract submission, with pre-paid and self-service registration stations on-site. Participants also benefit from state-of-the-art e-posters, virtual events, live social media, tailored mobile apps and more.
EVENT STRATEGY & MARKETING
Give Your Brand a Voice
A picture is worth a thousand words and a brand speaks longer and louder. Kenes Group in-house marketing experts will build a strategic brand and develop a design that will be instantly recognisable to your target audience.
Ahead with Research
Our accumulated database and research services will bring the targeted audience to your event using the most up-to-date advertising strategies, including social media and other cutting-edge online technologies.
SPONSORSHIP SALES & EXHIBITIONS
The Right Connections for the Right Sponsorship
With over 50 years of experience, Kenes Group has developed long-term relationships with major sponsors and exhibitors in a variety of industries. Kenes Group is a true innovator in sponsorship sales, with a proven track record of increasing revenue from sponsorship sales and bringing the right sponsors to your event. We skilfully analyse potential sponsor revenue and pricing, making your sponsors and exhibitors a full-fledged partner at your event. Kenes Group manages grant-related fundraising to further support the bottom line of your event.
Plan for the Correct Dimensions
When it comes to planning, building and managing the exhibition at your event, Kenes is second to none. We skilfully handle the logistics from the floor plan design and optimisation, down to the very last detail. Kenes-managed exhibitions are led by a team of in-house professionals who know their business best.
FINANCIAL MANAGEMENT
Transparent & Accountable
Transparency and accountability – two words that define the Kenes Group philosophy, primarily in the area of financial management. We work together with our clients to maximise profitability while keeping costs low and staying within budget, without sacrificing service or quality.
Purchasing Power
At Kenes Group, we pride ourselves on our global purchasing power, a result of our experience and expertise in virtually any location in the world. We have relationships with a wealth of reliable global suppliers and subcontractors to deliver the best possible services at the lowest possible price.
"IGCS would like to thank Kenes Group for their excellent support and services, which included marketing the meeting, organizing the logistics, managing the scientific program and developing the mobile app. With gratitude, the IGCS staff and leadership acknowledge the members of the Kenes group for enabling the IGCS to host a successful meeting where over 2,500 attendees gathered from around the world to exchange ideas and share knowledge to enhance the care of women with gynecologic cancers."